March 27, 2020
Posted by:

Webcap

Category:

Blog
One of the biggest impacts of COVID-19 is the way it influences online searches. People all over the world use search engines to look for the latest updates about coronavirus and the effects of the pandemic we live in. So, how can you work around that in order to keep your online business going and still be present enough to reach potential clients? We have the solution so there is no need to worry.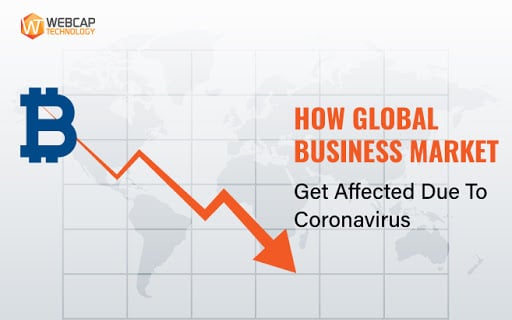 Adjust your PPC campaigns for new search terms and volume
1. Review your search terms report regularly
It is important to stay on top of your search terms by checking them constantly. Get familiar with the traffic attracted by your adds in order to know what changes you need to make. By doing so, you will understand when, where and how many negative keywords you should add to your content and adds in order to redirect your traffic on the right path. If you are not comfortable with such statistics, you should try to work with a digital marketer that can help you keep a report of your search terms.
2. Find new negative keywords before they start trending
Finding great negative keywords is one of the best strategies you might have. But you should be one step ahead of your competitors so that your negative keywords are identified before they take off in the trend. Negative keywords will keep your ad campaign away from those who are searching those keywords and wouldn't be interested in your posts anyway. This strategy will lead your ad campaign mostly towards those clients that are interested in what you have to offer.
3. Follow trending COVID-19 searches
In order to be a winner during these pandemic times, you need to stay very well informed regarding the coronavirus or COVID-19 searches. Use Google Trends to see how your potential clients are searching for information online. Google even developed a Google Trend Coronavirus Hub to help people like you stay on top of the coronavirus search trends. By seeing the way people react through their searches you will be able to adjust your online campaigns and gain more traffic.
4. Revisit your device bid adjustments
Since people stay home more, mobile ads are not as effective anymore. They don't use their phones as often and they prefer to work from their laptops. This could be a problem for many entrepreneurs as PPCs are often cheaper on mobile devices than on desktop. In light of the new events, it is wise to revisit your device bid and adjust it accordingly. You might have to invest in desktop campaigns more than mobile-friendly ones, at least for the time being.
5. Consider smart bidding
Smart bidding can change the odds completely in your favor but you have to play your cards right. You can choose several smart bidding strategies but you should always take into account your main objectives as well as your budget for these ads. The good news is that Google updated the smart bidding options in order to help people like you keep up with these times. If you choose right you will be able to keep your CPA standing tall and still reach your objective. Smart bidding basically saves you from a lot of manual work as you trust Google with the bids and algorithms in order to have the best campaigns. You can choose to use Target CPA and Enhanced CPC (eCPC) as well as Maximize Conversions or Target ROAS.
6. Dive into a display and YouTube Ads
As online ads are raising you should get into different platforms in order to stay on top of the market. Many of your future clients will spend a lot more time at home and therefore, online than they did in the past. This increases your odds of reaching them though Youtube and other platforms. If you reactivate your posts, including your videos, people will most likely start to discover you and even become your subscribers. Promote your products and keep a close eye on your PPC Ads in order to adjust the advertising strategies as things are constantly changing.
Follow the steps in this guide to save your business and boost your brand awareness even during these challenging times. It is not difficult but it is clear that this is not the time to rely on physical stores for a steady income. As you can see, a good digital marketing strategy could help you significantly and even increase your profit during social distancing by focusing your business in the online world.
Contact the best digital marketing company in Mumbai for quality digital marketing services.